Advanced Clinical Training Program DEPOSIT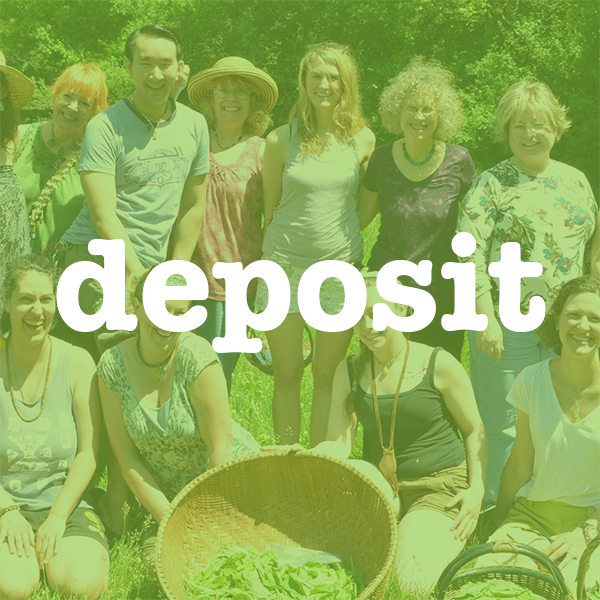 Advanced Clinical Training Program DEPOSIT
The Advanced Clinical Training Program teaches essential skills to become a practicing clinical herbalist. There are three components: diagnostic classes, herbal clinics and intensive weekends with nationally known herbalists.
The diagnostic classes meet Saturdays from 10:00-5:00 p.m. The first three classes emphasize consultation skills and involve intensive instruction and practice. Students learn tongue, pulse, nail, sclera and facial diagnosis as well as formulation. There are also assignments to practice diagnostic skills during the month in-between classes.
March 30 Facial diagnosis
May 4 Pulse Taking
June 29 Tongue, nail and sclera diagnosis
July 20 Formulation
September 14 Effective Models for doing consultations
October 26 Case presentations, exam and wrap up (*new date*)
The Herbal Clinic is a required part of the course, and each month students do consultations with clients and receive guidance and feedback. The focus is on teaching critical skills to become a clinical herbalist. The clinics meet Sundays from 10:00-4:00 p.m. on the following dates: March 31, May 5, June 30, July 21, September 15, October 26 (*new date*).
Tommy and Madelon will be available to mentor and support students as they continue to do clinical work.
The tuition for the 1st Level Apprenticeship is $1595. A $150 deposit is required to sign up. Tuition and deposit are non-refundable.
THIS IS A DEPOSIT ONLY to reserve your space in the class. The remainder of class fees will be charged on the 1st day of classes.
Please call or email if you have questions.